GROUP INTRODUCTION
Our company is a registered capital of 1 million yuan, a new energy saving technology, new material technology for the industrial direction of high-tech products sales enterprises, committed to the energy storage system and power battery system product sales and service, to provide customers with efficient, reliable, customized solutions. Now, Aolithium has been one of Chinese leaders in the sale of Aluminum brazed heat exchangers, currently exports 60% of its products to more than 20 countries and regions (Belgium, Germany, the United States, Italy, Brazil, India, Japan, Australia, etc.).

Our company will fully play with the help of the two sides in the fields of special machinery manufacturing and equipment, energy-saving technology, new material technology and battery system brand effect, technology, resource advantage, production experience, synergy of an industrial chain, power battery system focusing on advanced energy storage systems and the layout of the whole industrial chain, dedicated to product research and development, sales and service of energy storage systems and power battery systems, to provide customers with efficient, reliable and customized solutions. We have excellent battery technology, optimized system integration technology and other competitive advantages for products, and can provide system solutions for energy storage + green energy, special engineering equipment, wind and light waiver, industrial park application and so on.
PRODUCT LAUNCH
The lithium battery systems developed, designed and manufactured by Hongsheng New Energy are widely used in electric vehicles, construction machinery, industrial energy storage, outdoor energy storage, special vehicles and mobile power projects.
After several years of research, Hongsheng New Energy has developed a series of lithium battery products that can be used in various outdoor and home scenes:
Energy storage power source
-51.2 V 100 Ah server pack battery
• The 51.2 V 100 Ah server rack battery is mainly used in off-grid energy storage systems.

• typical life of over 20 years and 99% operating efficiency. Includes an LCD screen for quick monitoring of important battery data.

• UL listed Class A cells, 20-year typical life and 8-year warranty.

• 4000+ cycles @90% DOD, 6000+ cycles @80% DOD.

• The rack is fixed with stainless steel spring buckles, solid structure and easy installation.

• Built-in intelligent BMS, pre-charge circuit to prevent BMS damage.
Shop This
RV power source
12V 100AH LiFePO4 Battery
• 12V100Ah LiFePO4 battery is mainly used for outdoor energy storage.

• The overall use of practical tray made of ABS material.
Class A automotive batteries and high reliability tested BMS.

• The welding of the electric cell is done by the laser welding process of the car battery.

• Built-in intelligent Bluetooth module, can be monitored from the phone.

• ISO9001/UL/CE/UKCA/Bluetooth BQB/UN38.3 certification.
Shop This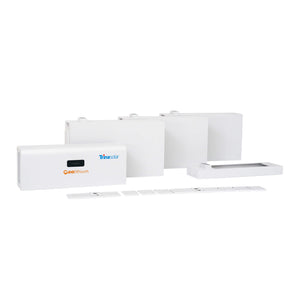 Energy storage in the home
Grid-connected Lithium Battery System for Household 15kwh - 30kwh
• Long warranty period:10 years

• Higher energy density,smaller volume for household.

• Long Life and Safety.

• Photovoltaic system:this battery pack is designed for household photovoltaic systems.

• Battery management system(BMS):the battery packs built-in BMS monitors its operation and prevents the battery from operating outside design limitations.

• Expand ability: this battery pack can be easily expanded by adding expansion battery packs in parallel connection.Each module is 5kwh, standard is 15kwh, optional can be expanded up to 30kwh.
Shop This